Offset Print Set Nº 1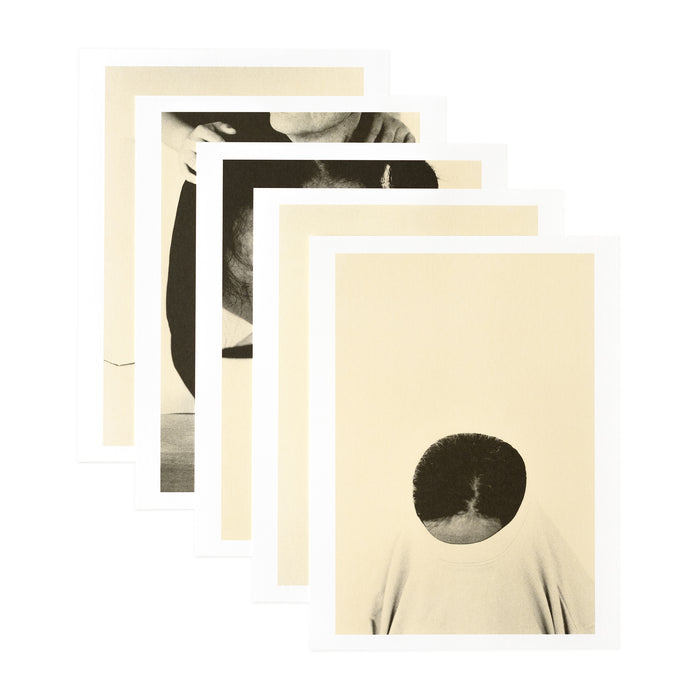 A set of five individual 1:1 reproductions from photographs shot in 2020-2022. The set is offset printed on heavy and smooth uncoated Munken Lynx 400g/m² FSC stock using a dense stochastic screening process to retain the grainy texture.
While uncoated stock cannot reproduce the intensity of the semi-glossy silver gelatin originals, this velvety paper gives the pictures a different, calm and muted character. The prints are satisfyingly matte and refined to the touch.

Included in the set are:
1. Untitled (shirt)
2. Untitled (couple)
3. Untitled (hand on shoulders)
4. Untitled (shirt and neck)
5. Untitled (hand and wall)
The set is delivered in a plastic sleeve and a protective bubble-wrap envelope in signature red.
Edition of 200 sets.